i love polaroids alot, shame there so damn expensive.

i took these couple recently, so i thought i'd drop them in this blog thing.

first up, my wife, awesome:




went sf recently, bit of shoe shine going on round those parts: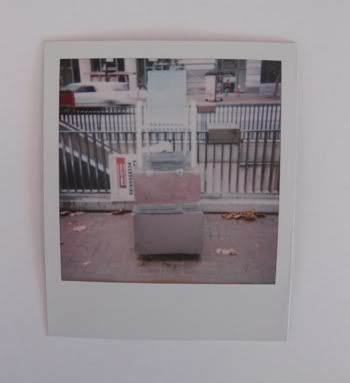 stayed in hotel des arts, you should stay there when you go to SF next time, this is the main piece on the wall of the Kinsey room i slept in:




went down to LA, saw this tribute piece to Heath Ledger on the wall at the OG Dogtown store.




that's all, hope the weekend is good. about to go to max brenner damn it!