I've been drawing a shitload lately, mainly with a regular biro which i'm loving. Some days it seems easier than others, kinda like anything i guess.

I'm pretty much just doing studies on people, showing different emotions and in different situations.

I've been playing around with biro on timber too but it's not coming together the same, seams like biro's really were made for paper after all.

This example is a mixed media piece, collage and biro on timber. It represents the craziness of life in colours and the peace of native life in biro.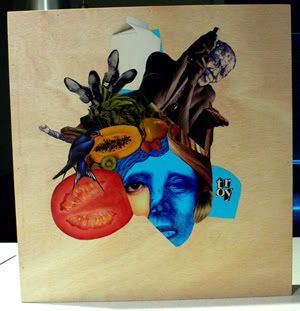 Detail:




I have a bunch more that i'll post up once i take pictures of them.

Take care.

Troy