I've been really busy preparing for Art Sydney of late so i've not blogged for a little bit.

Anyway, i'm going to make up for that in one foul swoop.

First up, I started on a new piece. This is for a group show in Miami on the Gold Coast for a new store called Sneak and Destroy. It's a super rad boutique sneaker culture store. They are featuring 12 or 16 artists with their work on shoes.

I'm looking forward to seeing how this turns out, one thing i know for sure is that drawing on a shoe sucks. I won't take flat surfaces for granted any longer!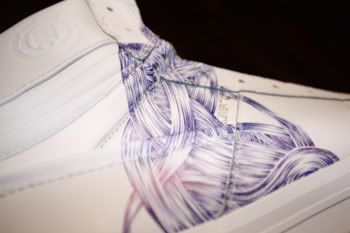 Up next, some of my friends are in this show in Melbourne, my friends are Andy Murphy and Steve Gourlay, go check out their work, so nice. The show is called Armageddon Wasted and I wish I was there to see it.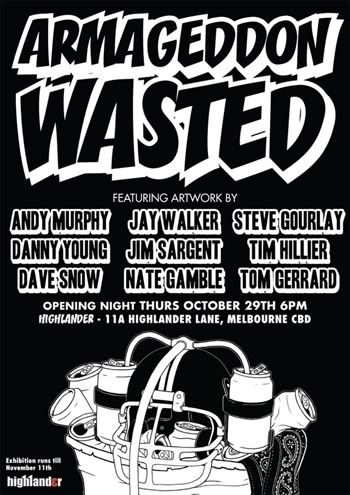 And last but not least, my good friend Trent Bonham just added this beauty to his skateboard collection recently. The board is a Gonz Blind board that has been redrawn by Gonz, so it's an original Mark Gonzales piece right there on a classic Gonz board, priceless.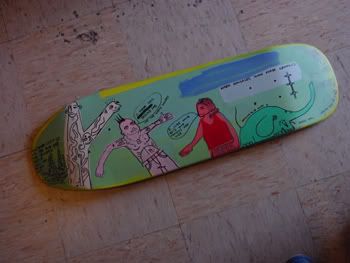 That's all from me right now, time to get back to it.

Take care,

Troy